King & Jurgens Awarded 2018 Pro Bono Publico Award
Firm News
05.30.2018
King & Jurgens has been presented the Louisiana State Bar Association's 2018 Pro Bono Publico Award for outstanding pro bono service to Louisiana's indigent. The award recognizes the hundreds of hours spent on legal matters by King & Jurgens attorneys over the past year free of charge for low-income families, individuals, and the elderly in need. Henry A. King and George "Jack" Jurgens accepted the award on behalf of the firm at a ceremony at the Louisiana Supreme Court on May 22, 2018.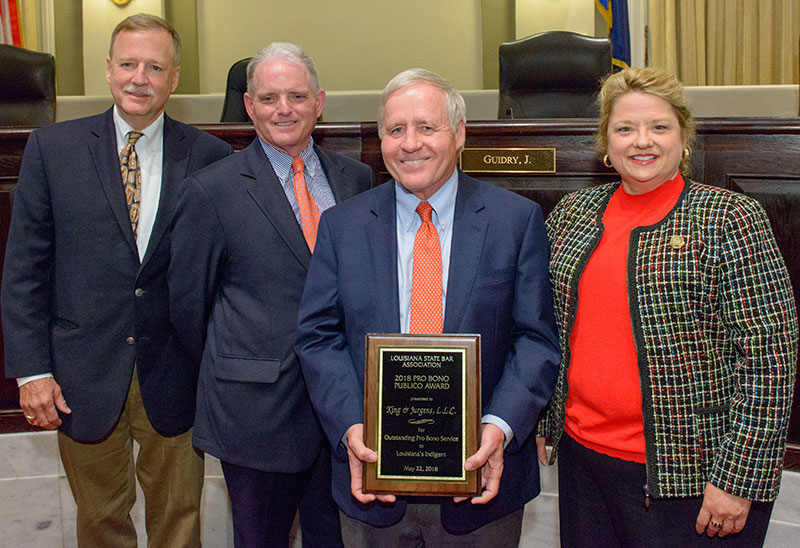 Pictured (left to right) are Louisiana Supreme Court Justice Scott J. Crichton, George "Jack" Jurgens, Henry A. King, and Louisiana State Bar Association immediate past president Dona K. Renegar.
Improving access to justice is just one of the many ways the firm is committed to the surrounding community. Additionally, our attorneys and staff serve countless non-profits and charities and hold leadership roles with bar associations, charter schools, and civic and religious groups.