In Memoriam: Lindsay A. Larson III
12.28.2021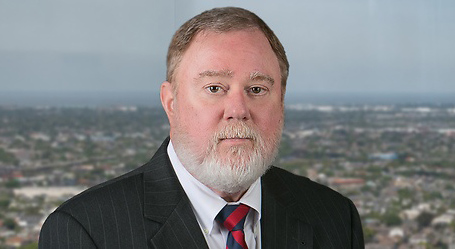 It is with heavy hearts that we mourn the passing of our friend and law partner, Lindsay A. Larson III. Lindsay was a gifted lawyer who practiced law for 45 years, both as a federal prosecutor and as a valued member of King & Jurgens. But much more importantly, Lindsay was a wonderful and caring person who brightened the lives of all of us who had the great pleasure to know him.
As a partner at King & Jurgens for over two decades, Lindsay was known by his clients and colleagues for not just his legal acumen, but also his warmth and sense of humor. He gave generously of his time to pro bono cases, and his cross examinations were said to be among the very best. Lindsay placed a high priority on shaping the next generation of legal minds, bringing many young new attorneys to the firm, and serving as adjunct faculty at local universities.
The attorneys and staff of King & Jurgens wish to express our most heartfelt condolences to Lindsay's son Derek and the Larson family. Lindsay was an extraordinary father, friend and partner.